Since 2010 SkyVenn has been delivering tailored Salesforce solutions to help meet each of our client's unique requirements. We are led by former Salesforce employees and leverage years of experience and industry best practices to ensure a successful implementation.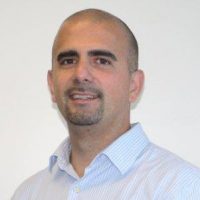 Cristian Quinteros
President
Before founding SkyVenn, Cristian was an Account Executive at Salesforce where he learned the ways of the Force.com to became a "Jedi Master". He's since personally implemented 200+ companies onto Salesforce and loves to share his learnings and best practices with each new customer.
Cristian is the proud Papa of his Maltese dog Luke Bryan Junior (aka Junior)…the official mascot of SkyVenn. Junior was named after country singing superstar Luke Bryan. When he's not taking Junior for walks, Cristian is shooting hoops and cheering on his home team the Toronto Raptors!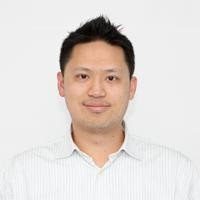 Dennis Lee
Practice Director
With over 16 years of CRM and 12+ years of Salesforce experience, we joke that Dennis is the "old man on the mountain" @ SkyVenn. A former Salesforce alum, he's also led teams in Professional Services, Customer Success and Support.
Aside from Salesforce, Dennis enjoys wood working, building furniture or toys for his kids, nephews and nieces.
We take a data driven approach to help our clients identify the most important KPI's (leading and lagging indicators) for their business. We study this information to help us understand what metrics matter most to our clients and then we configure Salesforce to effectively capture day-to-day activities across your organization and partner network to drive organization wide efficiencies.
We understand that by simplifying the Salesforce platform and making it easier to use, people are more likely to enter accurate information into the system. Improving the quality of information that goes into Salesforce means more relevant reports for management and greater insight into the overall health of the business.
Our Customer Engagement & Deployment Methodology will help ensure a successful deployment, end-user adoption across your entire organization and on-going maintenance to drive continuous improvements.
1. Experienced - Minimum 7+ Years of Experience per Senior Salesforce Consultant
2. Knowledgeable - Multi-Cloud Salesforce Expertise
3. Efficient - Point of Contact is a Consultant Not a PM
4. Results - Agile Development Methodology
5. Success - History of Customer Success (see our Success Stories and Customer Testimonials)
6. Local - All Resources are SkyVenn Employees based in Toronto, Canada
7. Leadership - Led by Salesforce Alumni and Established in 2010
We are a team of Salesforce certified professionals who invest a lot of time and effort to complete exams and stay up to date on the release of all new Salesforce features and solutions. Let SkyVenn help you leverage what makes you unique from your competitors. Our goal is to help make you wildly successful with the Salesforce platform. We look forward to working with you.
Our team of Salesforce experts collectively holds 45+ Salesforce Certifications which include:
Salesforce Administrator Certifications
Salesforce Certified Administrator
Salesforce Certified Advanced Administrator
Salesforce Certified Marketing Cloud Administrator
Salesforce CPQ Specialist
Salesforce Certified Marketing Cloud Email Specialist
Salesforce Pardot Specialist
Salesforce Architect Certifications
Salesforce Application Architect
Salesforce Data Architect
Salesforce Sharing & Visibility Architect
Salesforce Development Lifecycle & Deployment Architect
Salesforce B2B Solution Architect
Salesforce Consultant Certifications
Salesforce Sales Cloud Consultant
Salesforce Service Cloud Consultant
Salesforce Marketing Cloud Consultant
Salesforce Pardot Consultant
Salesforce Experience Cloud Consultant
Salesforce Education Cloud Consultant
Salesforce Nonprofit Cloud Consultant
Salesforce Developer Certifications
Salesforce App Builder
Salesforce Platform Developer I
Salesforce Marketing Cloud Developer